FEATURE VEHICLE
Mopars of Las Vegas "November Mopar" is a 2017 Hellcat, it's color is "Contusion Blue". Here is Dave's story:.
My passion of Mopars began in the early 60's. I was racing Max Wedge cars in the mid 60's.
I had the good fortune to actually see the 62 / 63 "factory race" cars coming off the car haulers at the dealer. In 1968, I saw a complete load of Hemi Darts unload at the Dodge Dealer down the street. I've owned numerous Mopars thru the years, most were bought BRAND NEW!
1968 Roadrunner / 1968 Dodge Charger RT / 1969 Roadrunner / 1970 Roadrunner / 1970 Plymouth Hemi Cuda / etc.
In the late 70's until the mid 80's, I stayed basically with family drivers. I started collecting Mopars in 1986. GTX's / road runners / Cuda's / etc.
When the Challengers came out in 2008, I looked forward to owning one. Then the Hellcat's entered the world. I bought this "Contusion Blue" Hellcat in 2017. WOW ……….street race car at its best. And it not only goes ultra fast in a straight line, but corners like a "slot car". I for it as an automatic so my wife too can enjoy it!

I Hope to keep this one awhile, ……………………until the next one !!!!!
Dave's photo gallery available Click Hellcat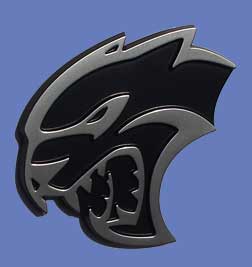 EVENTS AND ARTICLES
November club meeting to be announced.
..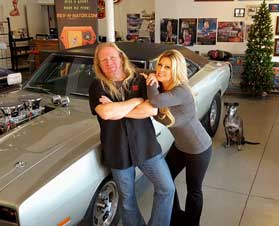 Click on Troy and Laura of "The R/T Garage"
Smilin' Ed News (President)
The site was updated November 7th 7:30 pm



Click my (Dash / Headlight) button above to view Smilin' Ed's personal page where I have photos of my 1969 Plymouth GTX and " KRISSY", my 1968 Dodge Dart GTS Convertible. (clone) You can Email me clicking the Envelope or the Facebook icon for the club's Facebook. It is always best to just email me if anyone really wishes to reach me.
The Feature Mopar for November is a 2017 Dodge Hellcat. I have posted Dave's photo gallery now. Please click on the Hellcat, or below Dave's story to view photos Dave provided me.
I formed this club in July 2002 with the idea I just wanted a few more cool Mopars to park my 1969 GTX by. Over the years this club has grown to be known in many states, and also other parts of the world. As of this date we have 367 vehicles and 228 members in our club and we continue to keep growing! We have very simple rules in our club with no dues. If you think you want to be a part of us simply contact me. I will be more than happy to send you the club rules to become a part of this "Private Club". Thank you, and enjoy our Mopars.