FEATURE VEHICLE
Sean member of our club is our September FEATURE VEHICLE. We will soon have details about this cool Fish posted her to read about. For now either click on the Barracuda or the club logo below to see Sean's photos he has provided.
The club logo below you can click and will open in your browser a FLASH photo gallery.

EVENTS AND MEETINGS
Oue club will begin meetings this month!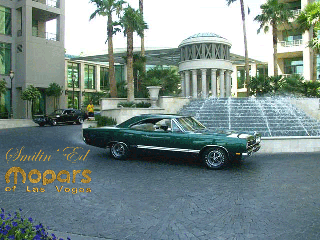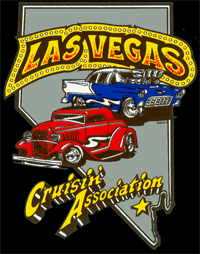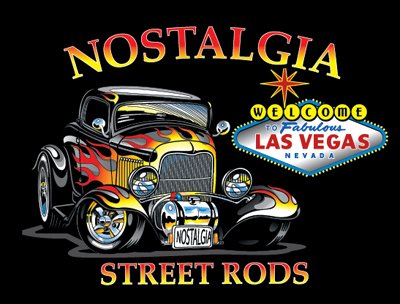 Friends of our club please visit Las Vegas Cruisin' Association and Nostalgia Street Rods. If you love cars click the images for links to their website. Cool stuff! Below is yet another link I created to other clubs in Vegas! Click that logo below for even more. Enjoy Smilin' Ed

Valley of Fire 2015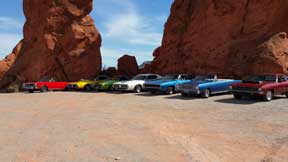 Smilin' Ed News (President)
The site was updated September 1st 9:00 PM
The Feature Mopar for September is a 1967 Barracuda. We will soon have a detailed FEATURE VEHICLE story to follow. Please for now enjoy Sean's photos.
I know the members of the club are anxious to have a club meeting. Sonic has contacted me, and of course we have Timbers Bar and Grill that will welcome us along with our friends at Wing Stop.
I formed this club in July 2002 with the idea I just wanted a few more cool Mopars to park my 1969 GTX by. Over the years this club has grown to be known in many states, and also other parts of the world. As of this date we have 367 vehicles and 228 members in our club and we continue to keep growing! We have very simple rules in our club with no dues. If you think you want to be a part of us simply contact me. I will be more than happy to send you the club rules to become a part of this "Private Club". Thank you, and enjoy our Mopars! We do!
Click my (Dash / Headlight) button below to view Smilin' Ed's personal page where I have photos of my 1969 Plymouth GTX and " KRISSY", my 1968 Dodge Dart GTS Convertible. (clone) You can Email me too with the Envelope. AND... Sit down for those that know me! I have added yes, a Facebook icon for the club's Facebook. Click on it and it's my Smilin' Ed page. If you just need to do Facebook go on out and send me a request and when I get to it I will accept you as a friend if I know you. It is always best to just email me if anyone really wishes to reach me.