FEATURE VEHICLE
The Feature Mopar this month is a 1967 Barracuda S, it's a 4-speed convertible. One of the few version S Barracuda's with a 4 speed too. This convertible has the original Comando 273 V-8 engine. The car has been restored years back to its original condition. The restoration is about 15 yrs old. The paint and interior are still in excellent shape. The car is a great driver and show car too. This is the second Barracuda that I have owned. This will sound crazy, but I enjoy the looks of the 1967 Barracuda over all the others. Some of you may remember I owned a 1971-Hemi 'cuda until I was offered a crazy amount for it, so let it go. When looking to replace it, I wanted a 1967, and here it is. Mike
The club site is a (Flash) site so you do need to have Adobe Flash installed on your browser, just click the link as you see it for viewing the cool Mopars on this site. (Click Logo below)
Photos.

Click
EVENTS - MEETINGS - NEW
Club Meeting Jan 31st. Sonic 10AM Contact Smilin' Ed for more details. I need a car/people count for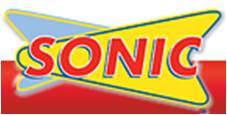 Smilin' Ed News (President)
The site was updated Jan 24 1:10 PM
The club is getting together for our first club meeting on the 31st. Sonic is our place of business we are meeting at. Contact me about more details
I have posted MATS show, and also CPW show links. All Mopar Events. Our Spring Valley of Fire Car Picnic will be planned before it gets hot too!
The club's Feature Mopar for January is owned by a member that used to own a 1971 HEMI cuda, and currently owns too a 1967 GTX which was featured here a few months back. Please visit Mike's photo gallery. I have posted what photos were available for showing off his 1967 Barracuda Formula S 273 Four-Speed. Mike has been with our club for years and I am proud to have him in our club. Be sure to either click on the cuda or the moving Mopar image.
The club's site has a NEW feature! Click on the image in the column to the left (Club photo) on the Las Vegas Strip. I have created a special page that is dedicated to the previous Home Page club members that have been featured on our site. I have posted complete Home Page members as I featured them with their own button. The image in the center will open up 2014 complete. On the bottom of page look for 1-4 click on the pages to go back to 2012 at this point. More are coming, and I don't have all the cover buttons posted yet but the new flashing / and construction buttons work to open up what is posted. Check it out! This will take some time to go back to 2002. Enjoy what is updated so far.
I formed this club in July 2002 with the idea I just wanted a few more cool Mopars to park my 1969 GTX beside. Over the years this club has grown to be known in many states, and also other parts of the world. I have very simple rules in our club with no dues. If you think you want to be a part of us simply contact me. I will be more than happy to send you the club rules to become a part of this "Private Club". Thank you, and enjoy our Mopars! We do! I am Smilin' Ed the President.
Click my (Dash / Headlight) button below to view Smilin' Ed's personal page where I have photos of my 1969 Plymouth GTX and " KRISSY", my 1968 Dodge Dart GTS Convertible. (clone) You can Email me too with the Envelope.