FEATURE VEHICLE
Mopars of Las Vegas "January 2018 Mopar" is a 1965 Belevedere I. Romeo has been a member of this club since just about the founding back in 2002. Romeo has owned and has drag raced, and built many Mopars in his career. This example, a "1965 Plymouth Belvedere I" is now sporting a HEMI. This is not just your average 426 either! This Elepahant is a 470 cubic inch monster wearing INDY 426-1 Aluminum heads, the cam is an ISKY # 460128-8 with .480/.240 @ .050/108 degrees. The automatic is an A & A transmision with a forward manual shift 727 and has a 2800 stall torque converter. The axle in this beast is an 8.75 Sure Grip sporting 4.10 gears with Strange Axles on the ends of those teeth! Smilin' Ed has been in this car under load, and the elephant does STOMP the pavement let me tell you! If you would like to purchase this Mopar I know you can't build this for the price my member would sell it to you. Romeo wants $65K and you can reach him at: 702.232.2819 Check out the complete photo gallery of this month's FEATURE Mopar by clicking the Belvedere I (actual image of the car) Above in front of the garage. I have also created a cool video of this Mopar which (opens in Google Chrome). Need GOOGLE CHROME? click here the button I made >:

More videos are coming from Smilin'Ed and this will allow you to watch my Mopar videos I create for the website next time with GOOGLE CHROME. If you try opening this video in Explorer (it will not play). You need to use GOOGLE CHROME.

EVENTS AND ARTICLES
Club Meeting January 17 Wing Stop 5-7PM

..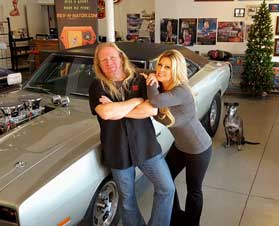 Click on Troy and Laura of "The R/T Garage"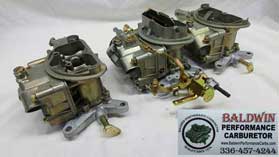 Click Six Pack Carbs to view website of Baldwin Perf.
Smilin' Ed News (Column)
The site was updated January 4th 7:11 pm
CLUB MEETING January 17th. Happy New Year! I have our club meeting over at Steve's Wing Stop on Spring Mountain & Rainbow by the Wal-Mart from 5PM until 7PM. This is our 1st club meeting for 2018. I hope to have a few good Mopars out! Be sure to click the image of my Dart and Wing Stop in the next column for my flyer. Below is a video I just made up be sure to read my write up about this cool light by clicking my GTX button below. The file is a 79mb .mp4 video that should be of good quality.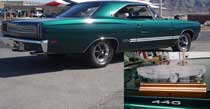 I have a terrific item I wish to share with my contacts that visit our club website. Above is an image of my 1969 GTX and I have created a button from my car to open up a cool video to show off what a friend of mine has made. I have made up about a 4 minute video that you can open up in GOOGLE CHROME that should play my video of a cool light that was made by my friend. Your vehicle too can be created just as my GTX was made up as you can see the light sitting on my hood. This light is proudly displayed in my mancave currently. It is impossible for me to show off to everyone in person but using the website I hope this will give you a peek into what a cool light this is for me. If you are interested in this be sure to email and I will follow up with you on how to reach out to my friend to custom create a light of your vehicle. Enjoy my clip! Smilin'Ed
The Feature Mopar for January is a 1965 Plymouth Belvedere I. This Mopar has a HEMI too. Be sure to read the FEATURE VEHICLE column for more information and click the car to view the photo gallery. I have for this month created a video of this Mopar! You need GOOGLE CHROME to view my .mp4 video that will play in GOOGLE CHROME. If you do not have Chrome, just click my button I made under the FEATURE VEHICLE column. You might have to copy the club's website address to navigate back while using CHROME. It's worth it! HEMI.
I formed this club in July 2002 with the idea I just wanted a few more cool Mopars to park my 1969 GTX by. I have very simple rules in our club. If you think you want to be a part of the club simply contact me. I will be more than happy to send you the club rules to become a part of this "Private Club".



.. Contact Smilin'Ed by clicking the Envelope or the Facebook icon for the club's Facebook. Wish to become a member? Email me, I will reply with the club rules.